Medication Delivery
ONU HealthWise Pharmacy Is NOW Offering FREE Medication Delivery And Home Visitation Services.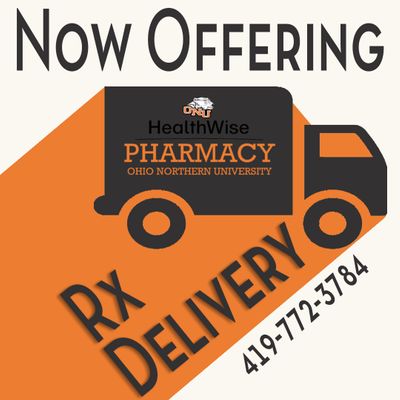 As of January 2020, one of our very own pharmacists will deliver your medications, prescription and desired over-the-counter options, to your home. This innovative concept will provide YOU with an individualized and personalized interaction with one of our friendly registered pharmacists.
This in-home interaction includes various services such as:
Blood Pressure Checks
Blood Sugar Tests
Cholesterol Checks
Medication Management/Education Services will be provided during regular business hours.
To check on your eligibility for delivery, please contact ONU HealthWise Pharmacy at 419-772-3784