Pre-Register To Receive The Vaccine
ONU HealthWise is an approved Ohio Department of Health (ODH) phase 1B Covid Vaccine provider. Vaccine clinics for phase 1B eligible patients will begin soon. Our pharmacy participates in the State and Federal Retail Pharmacy Program and our vaccine supply is allocated by the ODH at this time. Vaccine supplies will be limited. Eligibility for the vaccine is also determined by the State and our Federal Pharmacy Partner.
We recommend that you pre-register to receive the vaccine.
Pre-registering allows HealthWise to collect the information needed to schedule your appointment and get vaccinated. After pre-registration you will receive a phone call from a pharmacy staff member to schedule your appointment when the vaccine is available and you are eligible to receive it. Priority for vaccines will go to those with the greatest risk, based on age and chronic conditions.
For updates on COVID-19 and vaccine availability, follow this website or our Facebook page @onuhealthwisepharmacy. As always, we are focused on the health of our patients and our community. We look forward to caring for you soon!
NOW offering curbside pickup & free delivery!
We are expanding our services to better meet the needs of our community during the COVID-19 pandemic. NOW offering curbside pickup and free delivery!
For curbside pickup call 419-772-3784 or text 419-504-6345 when you arrive. Signs are posted in the parking lot.
If you are interested in delivery, please speak with a member of the pharmacy staff. We are offering free prescription home delivery to anyone in Hardin county during this pandemic. We can also mail prescriptions to your house.
During the current coronavirus (COVID-19) outbreak, ONU HealthWise Pharmacy will maintain normal business hours. The pharmacy will continue to be open Monday - Friday 10 AM to 6 PM and Saturdays from 10 AM to 2 PM. Please call 419-772-3784 with questions. Thank you!
Sign Up For Our Newsletter
Stay up to speed with our latest promotions, special deals, and announcements by signing up for our free e-newsletter.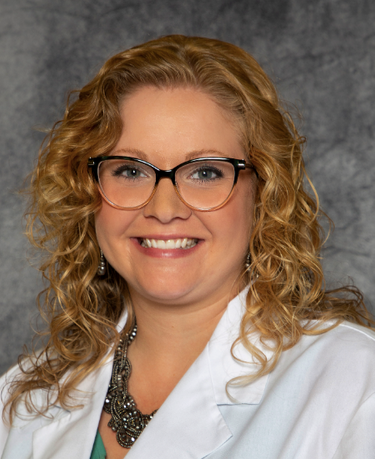 Meet Your Pharmacist
Katie is a graduate of ONU and is excited to be back. She was the clinical coordinator at an independent pharmacy where she developed programs like medication synchronization. She looks forward to expanding the clinical services ONU HealthWise has to offer.
Specialized Services:
Immunizations
Personalized consultations with each prescription filled
Medication Synchronization

Reminders
Set reminders to take your medications.

Refill On-The-Go
Refill medications 24/7 without logging in.

User Profiles
Safely store and manage your prescriptions.